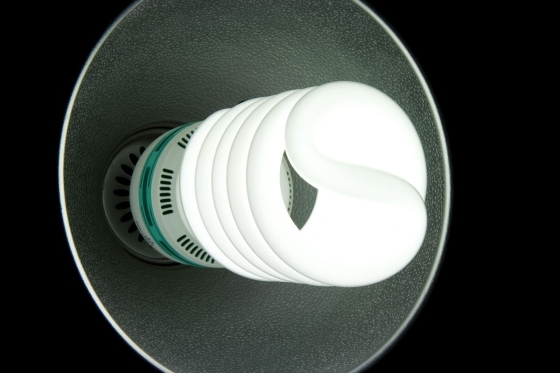 Pioneering UK lighting retailer BLT Direct is emphasising the fact that Britain could save £1bn in energy bills every year simply by switching to energy-efficient light bulbs – the equivalent of £50 per household, per year. The experts in energy-saving lighting solutions are calling on homeowners to revamp their home with advanced light bulbs that could save around 5 million tonnes of carbon dioxide annually.
Figures show that if everyone in the UK switched to LED light bulbs, or a similarly efficient alternative, we could viably save the amount of energy generated by two whole power stations every year. The power saved could be funnelled elsewhere, or removed from the system entirely with the shutting down of these emission-heavy plants. The average number of light bulbs in a UK household is 24 – and if everyone managed to switch their bulbs for retrofit LED alternatives, the savings in both power and money would be staggering.
Steven Ellwood, Managing Director of BLT Direct, says, "Many people are reluctant to switch to LEDs because of the vague information and promise of energy savings without real, concrete figures. But with the revelation that we could effectively save two power plants' worth of energy, as well as around £1bn every single year on electricity bills, reluctant homeowners and business managers now have no excuse not to look into revamping their existing lighting solutions."
He adds, "Energy efficiency is undoubtedly the future – we now have the technology to ensure that the energy we use is directed towards light rather than wasteful heat – so we should all be taking advantage of these innovations and moving forwards to a greener, more cost-effective future."
In the UK, only 20% of the 633 million light bulbs in use are modern, energy efficient bulbs. These figures could be vastly improved over the next few years, with the prices of LEDs falling as the technology improves and becomes more prevalent. Making the can have a huge impact, not just on a personal scale, but also for the country and the immediate environment. The UK still has over 506m incandescent light bulbs in use in homes and businesses – even reducing this number by a small percentage would have a great knock-on effect for the country's green economy.
BLT Direct offer a range of high-quality LEDs that cause minimum disruption in their installation, and offer instant savings on energy. Many of their bulbs simply slot into the same fixtures and fittings as incandescent bulbs, and the savings they offer are immediately apparent. As the UK endeavours to meet energy-efficiency targets, which are looming in 2020, we should all be doing our bit to set an example to the rest of the world with regards to energy-saving and sustainability.