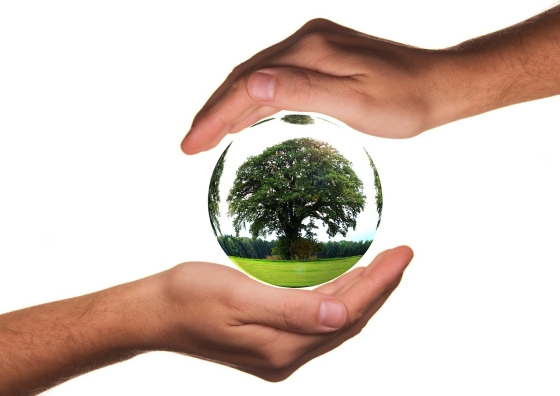 An eco-friendly town in the UK could potentially host the first large-scale trial of a new, affordable LED bulb that is just as bright as traditional bulbs. Zeta, a company based in Oxfordshire, has developed a light bulb made up of 90 LEDs to produce the same amount of light as an incandescent bulb, with experts predicting that the bulb could last for up to 20 years. The bulb, dubbed the 'LifeBulb', is the result of a study into smart power distribution, and is without the mercury usually found in traditional light bulbs. This has led Bicester Eco Development and housing provider A2Dominion to put them forward for the pioneering trial.
BLT Direct is a leading provider of lighting solutions all across the UK, and has a wide range of long-lasting, energy-saving light bulbs that can last for many years and reduce energy output, just like those in the Zeta trial. With the manufacturing of traditional incandescent bulbs slowly being halted, Energy Saving GU10 Light Bulbs are now commonly considered to be a direct alternative to high-energy halogen bulbs. There has been speculation that these bulbs are not as bright as their halogen predecessors, but these fears are entirely unfounded; the newest developments in lighting technology ensures that these bulbs are highly luminous. The bulbs have a base which will fit any existing GU10 fitting, and it's been predicted that these super-efficient bulbs can create energy savings of up to 80%.
The savings in energy translate to a smaller carbon footprint; something which is on everyone's mind in this eco-conscious time. Unlike halogens or incandescent bulbs, LEDs produce light and no heat, upping their efficiency massively. A standard Energy Saving 11-watt GLS Bulb gives a fantastic 70% reduction in wasteful heat output, an 80% reduction in energy consumption and an incredible 90% decrease in UV output, all for the low price of £4.99 from BLT Direct. Their Bayonet Caps and Edison Screw bases ensure that they will fit a wide range of existing fittings and can be seamlessly integrated into the home.
From a financial perspective, switching to these energy-efficient bulbs is not only helpful to the environment, but also to the budget. A standard energy-saving light bulb can produce electricity bill savings of £50 and above over the course of their life span, with some of the bulbs lasting for 14 years when used for 10 hours a day.
To find out more and order online, visit Our Website
About BLT Direct:  BLT Direct are an online supplier of lighting solutions.  They provide a wide range of lighting products, as well as light fittings and lamp disposal services, and are committed to offering energy efficient solutions to meet a wide range of home and business lighting needs.