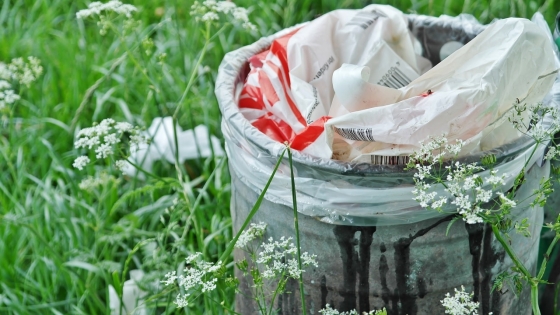 There are around 3.9 million CFL bulbs in the United Kingdom; they are one of the most popular lighting solutions in the country and they provide high-quality illumination in countless homes and businesses. But only around 36% of those using the bulbs understand why recycling them or disposing of them properly after use is so important to their own health and to the environment. CFL light bulbs contain a small amount of mercury within them and, whilst it is completely harmless when it is contained within the traditional lighting method, if the bulb is cracked or broken, it can contaminate air and water if the bulb happens to be broken.
Statistics revealed by homewares retailer Robert Dyas have revealed that 6 in every 10 CFL users in UK households dispose of them in their normal rubbish bins, and a huge 51% of people are not aware that their CFL contains this minuscule amount of mercury.
Steven Ellwood, Managing Director of BLT Direct, one of the country's leading suppliers of CFLs and other energy-saving lighting solutions says, "CFLs are highly effective lighting solutions that are in use in millions of homes across the country. It is worth reiterating that they are completely harmless and a wonderful choice to illuminate a home when handled correctly but, like most things, when they are disposed of incorrectly, they can pose a threat. It is crucial to know what you are dealing with when it comes to disposing and recycling of not just CFLs, but all of your old lighting solutions."
As long as a CFL bulb remains intact, the mercury contained within is no danger to anyone in the home. But when disposing of them, throwing them into bins, they can often become damaged and risk spilling the 5mg of mercury they contain. There are a number of locations set up across the entire country which offer free CFL recycling and guarantee that the bulbs will be disposed of responsibly. The government are working to get recycling engrained into the public consciousness, so regular trips to the local recycling facility (usually located in or near shopping centres or other popular areas) should not be too much of a departure from normal life. Getting used to recycling not just these bulbs but any other old lighting solutions that are lying around the house is a great practice to get into, for now and for the future.
Though mercury is no small matter, there is a reason why thousands of people across the country still choose these as their lighting solution; they are energy-efficient, they last a long time and they are relatively inexpensive, making them a great choice for everyday illumination in homes and in businesses.
To find out more about energy-saving daylight light bulbs, and to order online, visit https://www.bltdirect.com
About BLT Direct:  BLT Direct are an online supplier of lighting solutions.  They provide a wide range of lighting products, as well as light fittings and lamp disposal services, and are committed to offering energy efficient solutions to meet a wide range of home and business lighting needs.