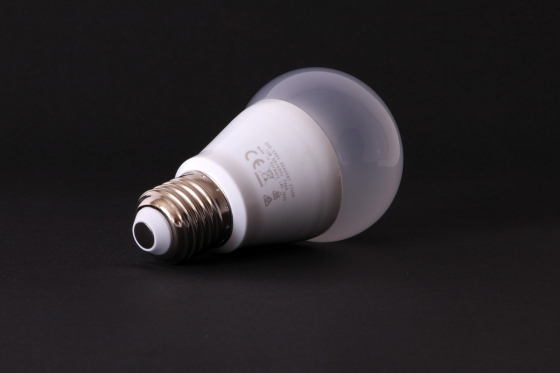 The switch from incandescent light bulbs to more energy-efficient alternatives is almost upon us, with different wattages slowly being phased out in favour of newer bulbs which convert energy into illumination more efficiently. If they haven't already, many businesses will soon need to make the change from conventional halogen bulbs, which are wasteful and short-lived, to the more modern energy-efficient alternatives. As the stocks of incandescent light bulbs begin to fall with the bans on production coming into play, companies will need to choose the best way to illuminate their working environment in the most budget-friendly and effective way possible. LED Light Bulbs are generally considered to be the best energy-saving lighting solution on the market, and BLT Direct has a huge range to choose from to fully equip any business for the impending light bulb switchover.
BLT Direct, with their vast experience of providing lighting solutions for both commercial and domestic customers, understand the business benefits of changing from high-energy incandescent bulbs to the modern LED alternatives. The manufacturers of these bulbs also understand that business owners will be looking for ways to implement these new bulbs into their workplace without too much disturbance, which is why they come in many shapes and sizes, with bases that will fit a huge variety of existing fittings and fixtures.
Bulbs such as the LED GU10 5-Watt Warm White Light Bulb are a great alternative to the older halogen bulbs, for a variety of reasons. The wasteful heat energy that the less technologically advanced bulbs became so famous for is all but completely eliminated, and the short lifespans of just a few years have been extended to around 30,000 hours – if used for just 6 hours per day, they would last for over 16 years. They can be used in any fixture which accepts the popular 2-pin base, and the selection of attractive colour temperatures, including 'warm white' and 'daylight' are perfect for illuminating a shop floor, warehouse stockroom, an office and a whole manner of other workplace environments.
Commercial surroundings such as hotel lobbies, restaurants, shop floors or showrooms often rely on lighting to create the atmosphere that owners hope will be attractive to customers. BLT Direct's range of LED G4 Capsule Lamps is perfect for accent lighting and down lighting, drawing attention to certain products or creating a specific ambience. One of the many business benefits of switching to these bulbs is the fact that, because of their incredibly long lifespan, they can be placed in awkward or difficult-to-reach places without the need to be replaced every few years. Replacing light bulbs can add up to enormous maintenance costs, and LED lamps are all about saving money whilst protecting the environment. The transition from weary halogen to dazzlingly high lumens is made simple and easy with these bulbs; they come with a variety of popular bases and are available in warm, welcoming colour temperatures to create an inviting and appealing atmosphere in an environment where customer satisfaction matters.
To find out more and order online, visit Our Website
About BLT Direct:  BLT Direct are an online supplier of lighting solutions.  They provide a wide range of lighting products, as well as light fittings and lamp disposal services, and are committed to offering energy efficient solutions to meet a wide range of home and business lighting needs.