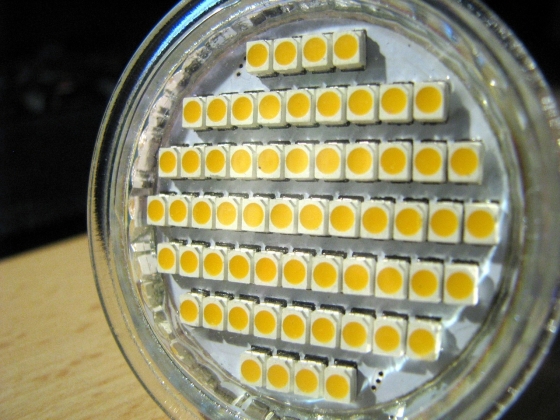 Established lighting solutions distributor BLT Direct is calling for facilities managers across the nation to review their choice of lighting. They present their huge range of LED light bulbs as a great alternative solution to light-up any building, whilst saving money and reducing harm to the environment.
Facilities managers are expected to fulfil a wide range of responsibilities every day, in order to ensure their office or workspace runs smoothly whilst meeting the needs of the employees within them. In the modern workplace however, more and more facilities managers are also expected to advise on best practices for energy efficiency, in order to upkeep good Corporate Social Responsibility for a business. Reviewing the lighting fixtures and fittings used within an office or building is a crucial first step in implementing an energy efficient strategy.
Steven Ellwood, Managing Director of BLT Direct said, "As a leading supplier of lighting solutions, we are aware of the responsibility we have as an industry to do our part in reducing harm to the environment – as a result, a large amount of the lightbulbs we offer use technology which makes them much more energy efficient than their historic counterparts. One of these technologies is the invention of LED (light emitting diode) light bulbs. These environmentally friendly bulbs are available in a wide range of cap types, temperatures and wattages, making them easy for any business or organisation to implement, without the need to re-structure a whole building with new lighting fixtures to facilitate the bulbs."
Ellwood continued, "What's more, as well as reducing your environmental impact, running costs are also greatly lowered when using energy efficient lighting solutions, making these LED bulbs highly attractive to any facilities manager looking to re-think the way their buildings are lit."
Over 20 different styles of LED lightbulbs can be found at BLT Direct, including candle shaped, globe, fluorescent tube and multi-coloured designs. Additional accessories are also available, such as LED torches, LED power supplies and LED appliance light bulbs also on offer to help any business utilise the benefits of this method of lighting across all areas of their operations.
Producing a lower energy bill, reduced environmental impact and being able to operate for up to 100.000 hours before burning out, LED lightbulbs are a well- rounded and practical lighting solution, ticking many boxes required for facilities managers when reconsidering the lighting of the building which they are responsible for.