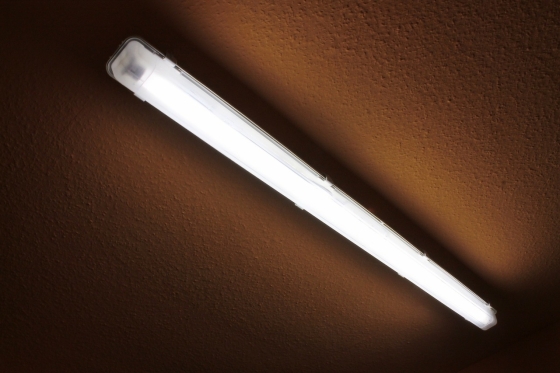 The correct type of light fitting can make a world of difference to any commercial or domestic property. Leading light bulb suppliers, BLT Direct, stock a wide range of light fittings for a variety of uses and to suit all tastes and budgets.
Their light fittings are not only of a very high quality, they are extremely competitively priced. Their product catalogue is huge, from fittings available for bathrooms and emergency exit signs, to track lighting and LED lights.
A spokesperson from BLT Direct said: Fluorescent light fittings are becoming more and more popular. As well as being completely versatile, they are extremely energy efficient and have the ability to reduce atmospheric pollution. The company is constantly expanding their fluorescent light fittings collection, to include some of the latest models at excellent prices for this reason.
Fluorescent lighting can be used for a variety of things such as under cupboards in the kitchen or bedroom to create a soft ambience, avoiding the use of harsh, loud lights. Prices start from just £10.34 including VAT for under-cupboard light fittings.
For the commercial market, there are a variety of emergency light fittings. Stay legal and abide by the correct fire safety standards by installing a fire exit sign. The lighting experts supply the signs with a diverse range of arrow placements. They are very economically priced, starting from just £4.70 including VAT.
If you already have your emergency lighting in place, BLT Direct also sell a selection of indoor commercial light fittings such as Archimedes light fittings, sodium floodlights, amenity fittings, low bay light fittings and metal halide light fittings, amongst others.
Their range of Collingwood LED light fittings look great in a range of different places, including wall lighting, ground lighting, down lights, strip lighting, fibre optics, flood lights and bollard lights, plus many others. LED lighting can also add a touch of colour with colour changing LED lights, for a true disco feel!
All products at BLT Direct are manufactured to the highest specifications; and this is no different for their light fittings. The fittings complement their lighting products perfectly and look fantastic once installed. From office lighting to decorative lighting, and bathroom lighting to factory lighting, the highly experienced sales team at the firm will advise you on the most suitable light fittings for your project for perfect results every time.
To view their extensive range of light fittings, or to browse their entire collection of lighting products, please visit Our Website
About BLT Direct:  BLT Direct are an online supplier of lighting solutions.  They provide a wide range of lighting products, as well as light fittings and lamp disposal services, and are committed to offering energy efficient solutions to meet a wide range of home and business lighting needs.